what we do
The best solutions for your business
what we do
The best solutions for your business
We do our best to implement your ideas into the project to make it successful and profitable.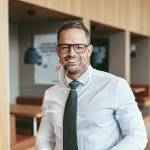 S et new business priorities, outline plans for growth, determine a product roadmap or plan your decisions – we can handle it.
Competence, reliability, honesty, integrity – these qualities characterize our employees in the best way and define our corporate identity.
Digitalizing trends and disruptive technologies are giving companies the ability to change business models.
As people and things increasingly interconnect in the digital economy, existing business models are being radically disrupted.
Rely on us to provide you with the best robotics solutions that suit your operations and save you time and money with superb return of investment, after-sales services and warranties of up to four years.
With our Inclusive line of robotics, your satisfaction is but guaranteed!