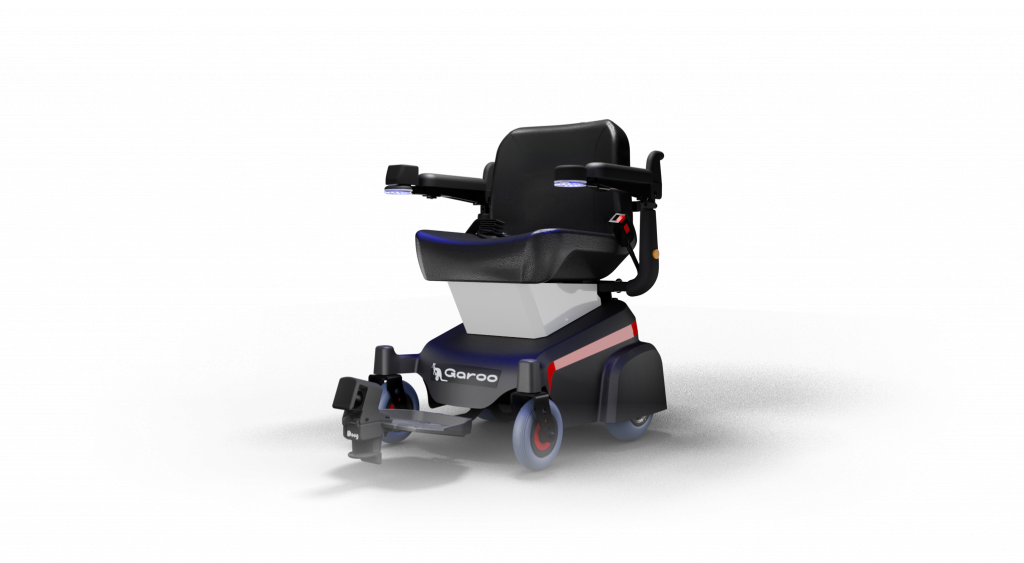 Garoo is an autonomous mobility device that can help people move around using 3 modes, "Follow-Me", "Line-Trace" and "Memory Trace". It comes in 2 forms, One-seater "Garoo" and two-seater "Mobilis".
Each Garoo can carry 1 passenger and, by using "Follow-Me" technology, 3 Garoos in single file can follow the operator. Garoo is to be introduced in an airport, allowing an airport staff lead passengers to the boarding gate and immigration. The features of Garoo are its futuristic design and easy operation from operator's own smartphones.
MOBILIS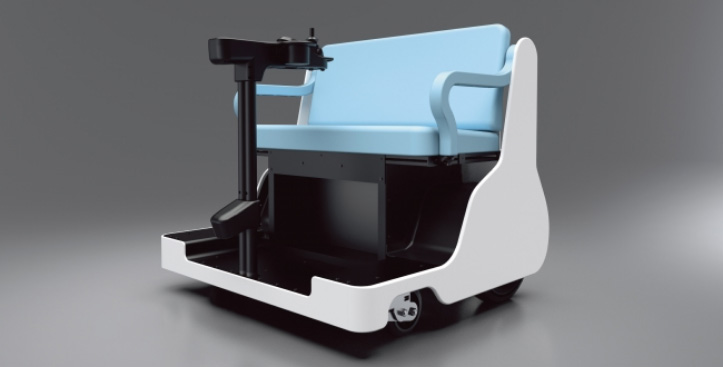 Mobilis is a two-seater mobility robot that was developed for tourism purpose. The robot can be safely and comfortably enjoyed by both young and old. It is a compact bench that allows two people to ride side by side.
One of Mobilis use case is the new attraction "Mugen Abandoned Mine" opened in Fuji-Q Highland on March 23,2019. Mobilis V.2 is used as a base unit decorated as a truck for the attraction. This is the first case in Japan where a single-propelled mobility robot is in operation. It uses Highway Line-Trace Mode to perform various movements such as acceleration/deceleration/stop/start/reverse/rotation. The course can be changed simply by replacing the retro-reflective tape on the floor, keeping the total cost, including integration cost, low.
NEW BASE UNIT CONCEPT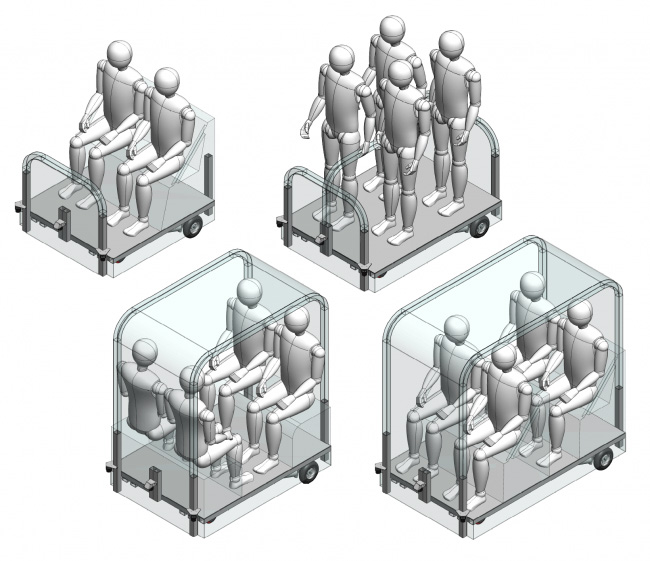 Our new base unit will provide new mobility assistant services. It is expected to be used in attractions, such as sightseeing tour rides and golf carts.
Slim – Car body width is just over 1m
Compact – Car body length is about 1.2m to 1.8m
Flexible Design – Can be modified to fit 2 or 4 passengers
Platform is about 25cm high
PMA Speed Compatible – Can integrate into pedestrian pavements with a speed of 1km/h to 5km/h
Flexible Integration – Follow-Me mode, Line-Trace mode, Memory-Trace mode, environment mapping mode and GPS mode can be integrated