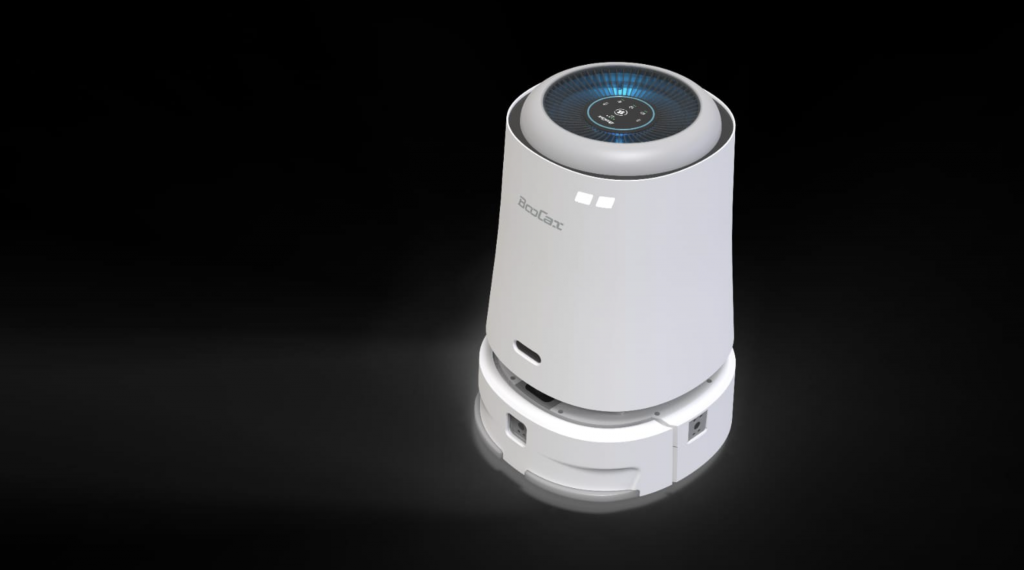 Say hi to the newest edition of our disinfection robots family!
Penguin is a plasma air sterilizing robot that is designed to eliminate 99.9% of pathogens in the air such as staphylococcus albus, HCoV-229E and formaldehyde.

With a 3 hour battery capacity, the robot can circulate air volume of 560m³/hour.

Penguin effectively remove formaldehyde, benzene, VOC, particles below 1μm, and the removal
rate is up to 80%. The ozone concentration is less than or equal to 0.1mg/m³=0.0466ppm, which is lower than the indoor air pollution concentration set by the WTO of 0.06ppm.

Penguin adopts high-efficiency cold plasma module, the plasma density is 9.1×1018/m³, while the maximum of other plasma modules is 1016/m³, much higher than other plasma modules, which can release more plasma and eliminate airborne bacteria and surface viruses.

Under relatively confined space conditions, the applicable volume of disinfection is up to 250m³/h.